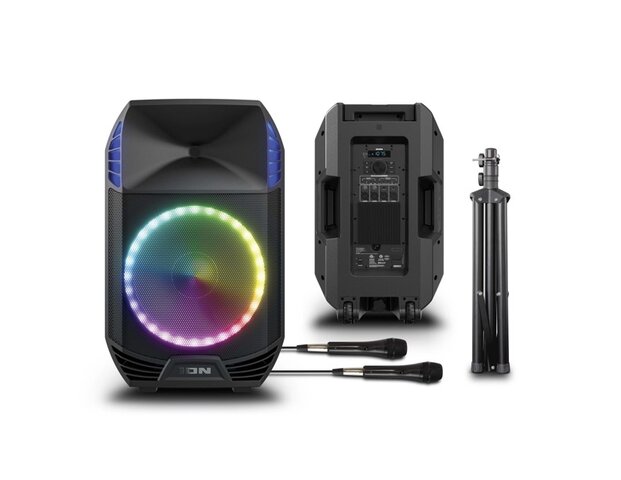 Total PA Extreme High-Power Bluetooth Speaker System
Features:
Wireless Bluetooth 5.0
Stereo-link 2.0 Wirelessly Connects
600 Watts & Vibrant Led Multicolor Light Display
FM Radio with Presets Plays All Your Favorite Stations
Built-in Handles and Wheels for Easy Transportation
Compatible with: Android and Apple iOS
Connectivity: Bluetooth
Dimensions -
Depth: 21.41 in.
Height: 30.11 in.
Width: 18.3 in.
Weight: 59.96 lb.