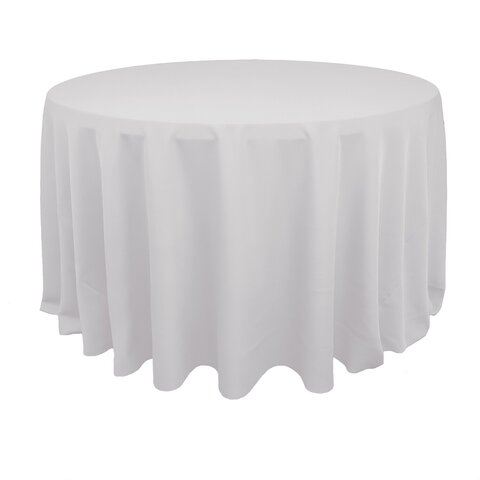 Round Polyester Tablecloths- Starting at 19.00. Please select your desired Size and Color. No cancellations or changes.
High Quality Premium White Polyester Tablecloths.
AVAILABLE IN DIFFERENT COLORS: Let your imagination run wild! These tablecloths come in a wide range of colors and styles to suit your particular mood so you can accommodate different party themes!
ENCHANT YOUR GUESTS: lightweight and fine, the tablecloths showcase an attractive and seamless presentation and drape well, especially to transform your tablescapes whether for a wedding reception or for a Bar Mitzvah, Quinceanera, corporate event, or outdoor event.
Four sizes available:
90" Round Tablecloth
108" Round Tablecloth
120" Round Tablecloth
132" Round Tablecloth
Colors available:
White, Black, Red, Apple Red, Blush, Burgundy, Burnt Orange, Buttercup Yellow, Canary Yellow, Champagne, Charcoal, Chocolate, Coral, Dusty Blue, Dusty Purple, Dusty Rose, Eggplant, Fuchsia, Gold, Hunter Green, Ice Mint Blue, Ivory, Kelly Green, Lavender, Light Blue, Light PInk, Lilac, Lime Green, Mint Green, Navy Blue, Neon Orange, Neon Yellow, Oasis, Olive Green, Orange, Peach, Peacock, Pewter, Pool Blue, Royal Blue, Royal Purple, Sage, Purple, Tiffany Blue, Turquoise.