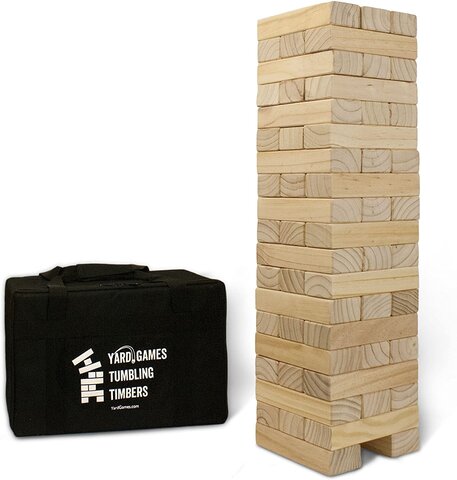 Giant Tumbling Timbers with carrying case starts at 2.5-feet tall and builds to 5-feet
Giant size timbers include 56 timber blocks measuring 7.5 x 2.5 x 1.5 inches and stacks 19 levels high! Includes two extra blocks for added height and best packing arrangement.
Fully set up game starts at 7.5 x 7.5 inches and is 2.5 feet tall! Game can grow to over 5 feet while playing based on skill level.
Comes with 56 sustainable sourced New Zealand Pine wood blocks hand sanded smooth for easy setup and game play. Perfect for indoor or outdoor events such as parties, BBQ's, tailgating, group events, camping and much more.