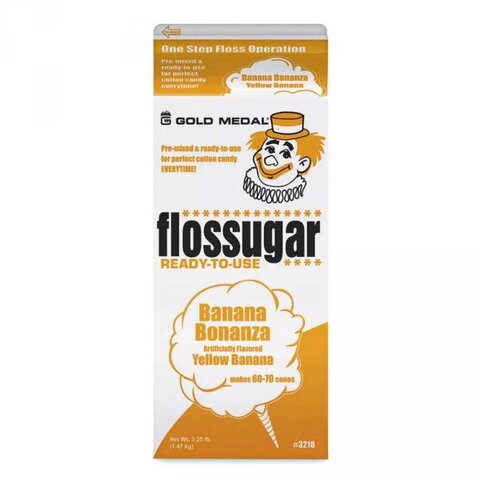 Banana Cotton Candy Sugar
Gold Medal's "Bonanza Banana" Flossugar is made from a special sugar - not too fine, not too coarse. Colors have been "vividized" so that you get a bright color, but color concentrations do not exceed the limits set down by the Food and Drug Administration's G.M.P. directives.
Packed in 3-1/4 lb. cartons. Simply open the box and pour into the spinner head - no messy mixing or unsanitary sugar buckets.
Serving size: 104 half ounce servings per carton.